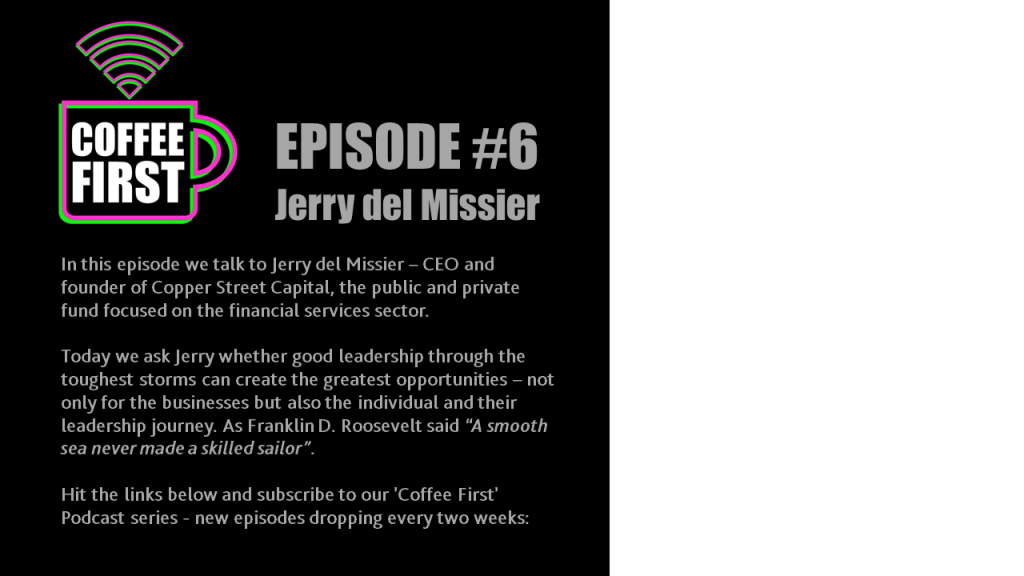 08 Sep 2020
Jerry del Missier shares his experience of leadership during challenging times
Jerry del Missier, Founder and CIO of Copper Street Capital recently recorded a Coffee First podcast. The Coffee First podcast series brings the listener a number of thought provoking conversations with leaders as they share stories of their successes and failures, sometimes serious and at other times lighthearted . In the podcast Jerry shares his perspective and experience of leadership in some of the most challenging times of the financial services industry.   Click below to listen on Apple, Spotify or internet browser.
Apple:  https://lnkd.in/d-whjbS
Spotify:  https://lnkd.in/djmqViN
Browser:   https://lnkd.in/dWyhhfx
Released 28 August 2020.